Home

Education
Education
We build amazing software solutions for eLearning including Internet-based training courses and Mobile learning such as online courses, quizzes, and questionaries.
Learning Management Systems are widely used by educational institutions and regulated industries for compliance training. Most LMSs are web-based to allow easier access and frequent updates to learning content. In the modern world mobile learning is often closely integrated with Learning Management Systems.
What we offer
We are capable of doing full cycle development starting from requirements analysis, graphic design, development and proper quality assurance. We can also help you brainstorm the idea if your storyboards are incomplete.
Visual Course Builders for Learning Management Systems (LMS)
Any LMS requires a powerful framework that can handle all aspects of the learning process. Visual Course Builder is a mandatory part of its infrastructure that enables you to deliver and manage instructional content.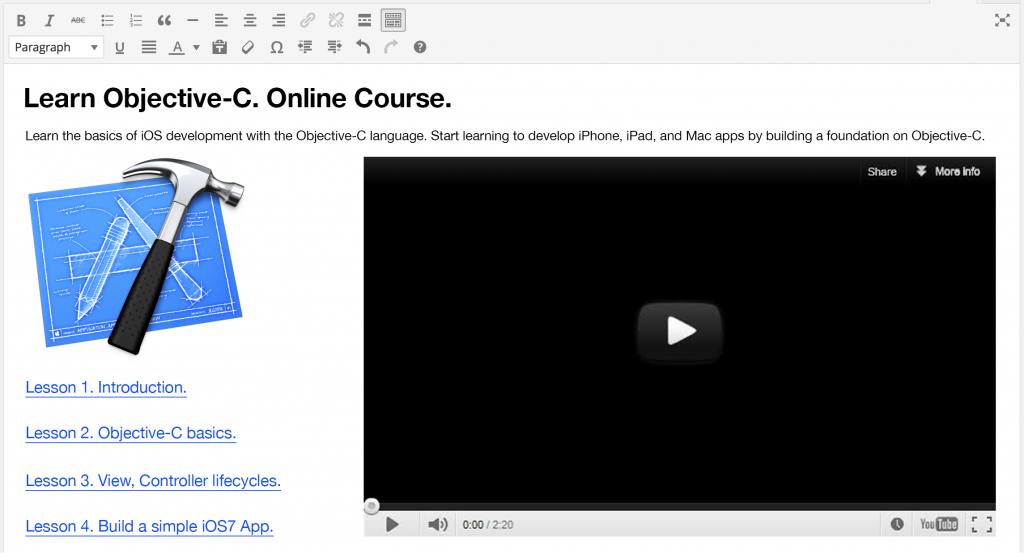 Learning Management Systems can also be used to enhance and support classroom teaching process. Though, it should not only enable users to enroll in a course but also handle and track the progress of a large number of learners as a whole providing advanced reporting tools and skill gap analysis.
Visual Course Builder ought to incorporate robust interfaces and sufficient number of media tools that can be utilized while creating a course, such as:
Rich text content (text formatting, alignment, colors & font settings);
Photos upload and manipulation (cropping, resizing, adding to galleries, sliders, etc.);
Videos (including embedding videos from third-party services);
Multiple lessons;
Questionnaires.
Online Quizzes & Brain Games
Quizzes are usually simple applications published on the Internet or mobile application stores for entertainment purposes. So most of them are to be taken lightly and their results don't have to reflect the true personality, user knowledge or anything else. At the same, time some companies utilize online quizzes as an efficient way of testing a potential candidates knowledge without that person needing to visit their office. We have experience creating quizzes for such platforms like a Facebook, WordPress, iOS and Android quiz games and stand alone web pages.
Gamification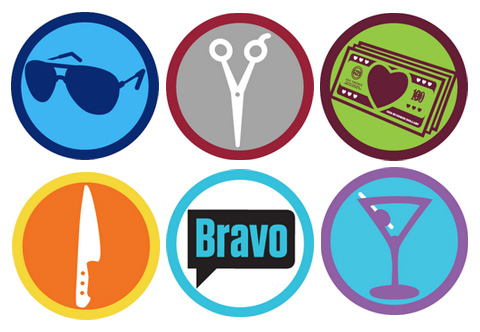 It is not only a buzzword, first of all it is a significant trend in eLearning software. Gamification can help you to make education more attractive. According to Mashable, over 70% of Forbes Global 2000 companies surveyed in 2013 said they planned to use gamification for the purposes of marketing and customer retention.
From the eLearning software point of view, following gamification approaches can be applied:
Goals & Achievements;
Badges, Credits and rewards;
Certificates;
Nice charts;
Leaders tables.
It is relatively hard to get the playability right because it shouldn't be too easy and at the same time not too hard and frustrating to maintain users motivation and engagement. Each gamification feature should be considered and properly tested prior to going live.
Goals matter. Real goals should be selected depending on an audience. If your audience consists of mostly proactive, goal driven people like a salesman you have plenty of choices. But the goals have to be realistic.
Gamers like to win, and some kind of leaderboard may add a good layer of competitiveness. Let people share data that confirms they won, reward the winners with certificates, badges, credits or real prizes.
Tools
Actually, we can build eLearning software on any platform but we always strive to choose the suitable solution for your needs. It can be as simple as WordPress based website and up to large and scalable fully loaded LMS with mobile integration support.
How Long Your Project Will Take
Here is a list of ballpark estimates to let you know how many hours of work are required to lead your project from an idea to the deployment of a ready product.
It's all about the complexity of your product: its functionality, required tools, custom vs. standard solutions, presence/absence of backend, etc.
The simplest web quiz apps with simple graphics, basic tutorial, containing up to 40 questions, a leaderboard page and high scores – approximately 120 hours.
The same as the previous app but with support of mobile devices or any kind of integration with social networks – 300 hours.
More complex apps with a simple Visual Course Builder, interaction with social networks and mobile integration, two-three user roles, registration and user profiles – approximately 800-950 hours.
Even more complex interactions, personalization as for different user types, a bunch of gamification features, advanced visual course builder, e-commerce & integration with payment systems, CRM functions, advanced reporting tools though, moderate enterprise solutions – 1400 hours.
The same as previous but with complex logic, big volumes of data, security, complex server side, scaling, major social networks, integration with 3rd party systems – 3000 hours.
Add 25% for testing (this number varies depending on the kinds of testing we will need) and about 15% for project management.
Of course, all of these numbers are very approximate, the more we can study a project the more precise our estimates will be.