The Sporting News: Multinational Online Sports Magazine
How a century-and-a-half-old sports media got a second wind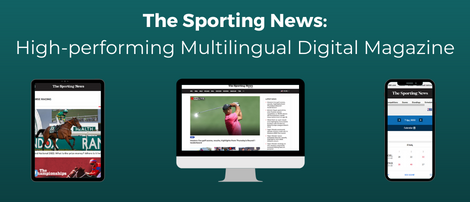 Seamless data migration algorithm
Robust high-performing editorial system
Cutting-edge technology and integrations
Context
Digital media are in great demand today. When it comes to international sports, a high-performing multilingual digital edition is a priority. After all, sporting news is a great equaliser of all times.
Client
The Sporting News is a former magazine publication owned by Sporting News Holdings, which is a US-based sports media company formed in December 2020 by a private investor consortium.
Originally established as the print magazine in 1886, The Sporting News became the dominant American publication covering baseball, for which it was dubbed "The Bible of Baseball."
In December 2012, The Sporting News ended print publication and shifted to digital-only. It currently has editions in the United States, Canada, Australia, and Japan.
The Problem: Changing a Running System
'Never change a running system', a German quip goes. Well, we were tasked to do the exact opposite. Though not broken, the site no longer met the business needs: a robust high-performing solution for a large multinational editorial team to publish and edit sports news in real time.
To make matters worse, no downtime was allowed. They work, you work. And don't be in each other's way.
Two major tasks were set:
The old website no longer satisfied business needs. They needed a new high-performing system built on state-of-the-art technologies.
However, the new solution had to seamlessly merge with the existing one, so that the audiences do not experience any constraints finding and watching their favourite news.
Solution: A Robust High-performing Multi-language Media Platform for Sports Fans Worldwide
And that's with hundreds of articles posted and thousands of edits done daily. That was a balancing trick of putting one foot in front of the other. We managed to design the migration process with just a 5-minute delay for 1 million articles.
Key challenges
Time constraints. Over a short period of time, to build a system that will allow a large multinational editorial team to publish sports news.
Seamless migration. Migrate the 8 years' load of digital articles, including the constantly updated content in real time without any downtime.
How we did it
Step 1. Knowledge transfer
A project always starts with knowledge transfer, when different stakeholders get together to align their product vision and build a better understanding of what needs to be done. That's the time for requirements gathering and analysis so that the product's architecture may get the right foundation.
Step 2. Building architecture
Once the initial immersive sessions with clients were over, we chose an approach (Agile, Scrum) and started building the architecture. It's a collaborative process of a business analyst, UX/UI designer, systems architect, and software engineers. It includes transforming the requirements into user stories, modeling business processes, proving assumptions (PoC), building algorithms, and making technological decisions.
Step 3. Building a system for data migration
Alongside that, we started building a system for data transfer. A seamless migration of the 8 years' load of articles and accompanying data – together with synchronizing them in real time – was a fairly demanding task.
Step 4. New website design
Website design is a project in its own right. Designing a multi-cultural and multi-language online publication is highly demanding. A lot of factors come into play. We had to embrace a lot of cultural peculiarities to meet the expectations of their discerning audiences. Thus every edition is unique and culture specific.
Step 5. Step-by-step migration of editions
The platform is a place of work for multiple editorial teams, distributed all over the globe. One by one, those teams were switching to a new environment, making thousands of daily editions and publishing hundreds of articles – without any downtime or delay.
Key Features
Seamless data migration algorithm
Some tasks are too time-consuming to do manually. This is where automation shines. How do you move over a million digital articles to a new location? Complex systems require complex solutions. To create a migration script, you need to conduct a thorough data analysis, have a good understanding of source data and proper integrations in place.
Load balancing
The website has to withstand the spikes of traffic during the major game highlights. Load balancing weathers any storms and ensures smooth performance.
CDN
A Content Distribution Network (CDN) helps deliver content to end-users quickly and efficiently. It optimizes the performance in three ways:
Distance reduction – to reduce the physical distance between a user and the requested data.
Hardware/software optimizations – to improve performance of server-side infrastructure, such as by using solid-state hard drives and efficient load balancing.
Reduced data transfer – to employ techniques to reduce file sizes so that initial page loads occur quickly.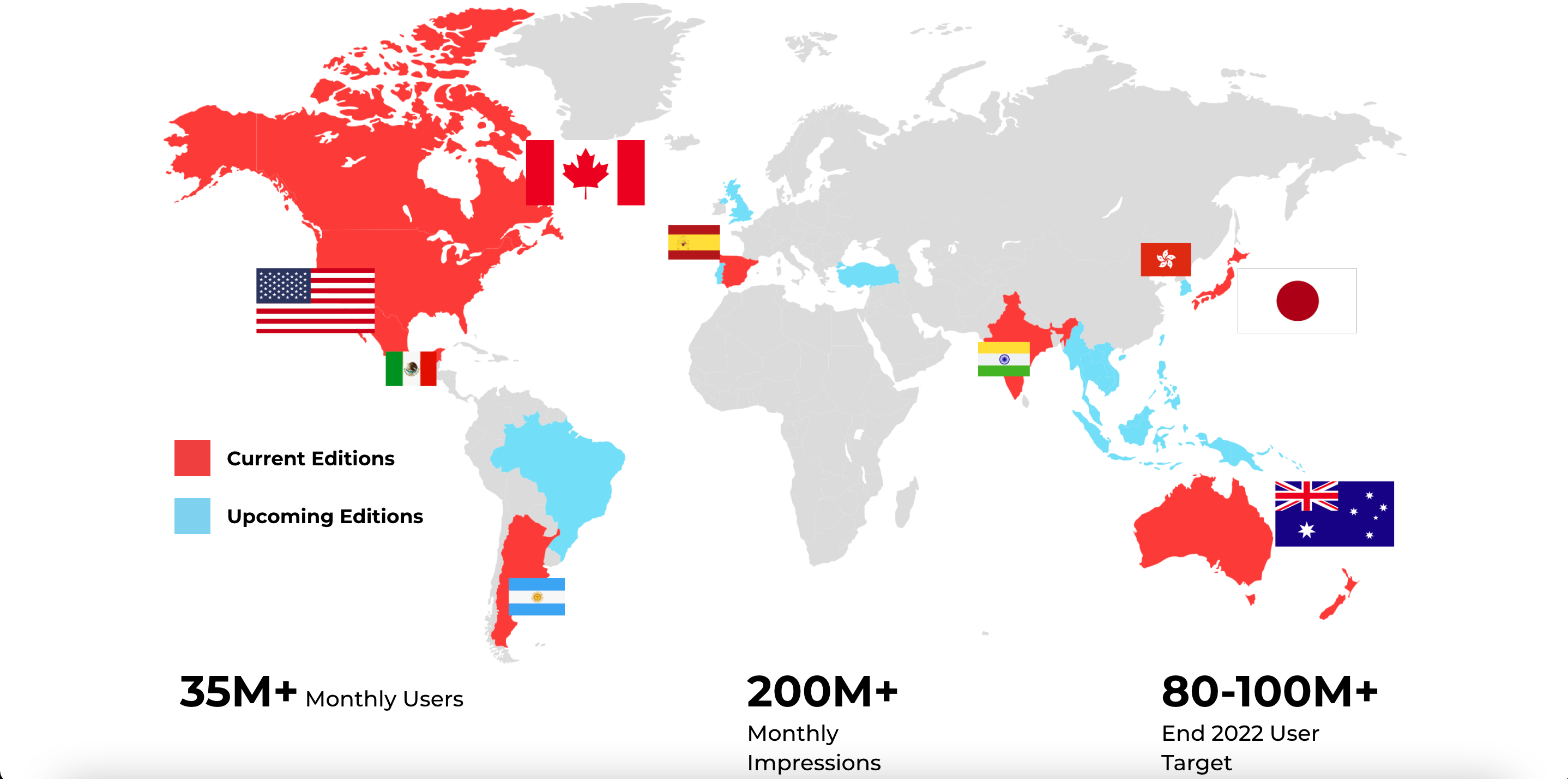 On top of that, it reduces bandwidth costs and provides DDoS protection.
Screenshots of the application
Other projects