As a business owner, you probably know that developing and launching a mobile app is only a job half done. The next challenge is to determine your app's price. Overselling and underselling are equally dangerous. If you get too greedy, users won't buy your app. And if you lower the price too much, well, you won't get your money back.
So what is the happy medium?
And how to determine what mobile app pricing strategy is best for you?
Today we'll explain everything that you need to know about pricing model options for mobile applications.
What is a pricing strategy
A pricing strategy (or model) is a way you can get money from your app. Today there are numerous types of mobile app pricing models. We'll explain the four most popular models out there and what is the right way to choose a mobile app pricing model.
4 best pricing models for mobile apps
The following four models are in trend now:
Free
Freemium
Paid
Paidmium
Free model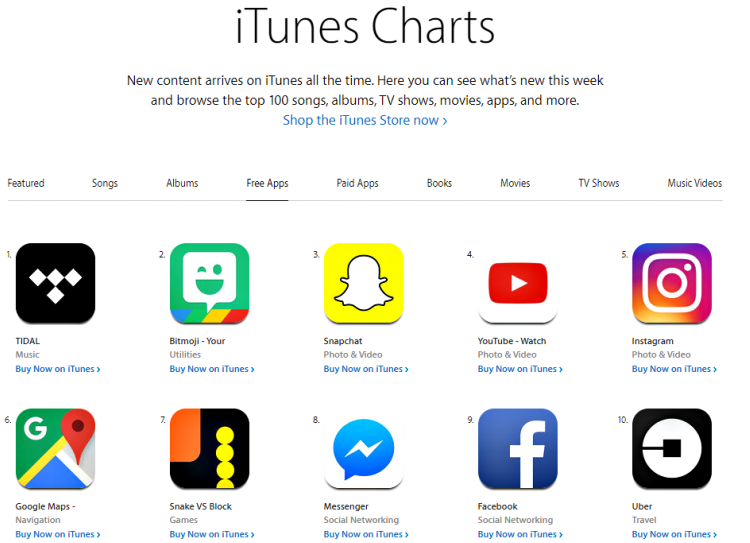 As the name suggests, the free model does not require any user payment – the app is free to download and use. If there's no price to pay, more users are willing to download and try your app. This way, you increase the chances that your target audience will find out about your brand. Free models are good for growing brand awareness and user base.
Free apps are usually chosen by companies that are creating products or services in order to extend their proposition. This sort of apps serve as tools for keeping customer's attention and providing communication.
This is crazy, but you can still get revenue from an app by using a free model. How come? By selling ad space within your app. This method only works when app advertising is appropriate and relevant to your target market. Any low-quality, obsessive, or inappropriate ads will reduce engagement and retention.
A free model is suitable for those who want to grow their brand or attract a large user base.
Note:
This pricing model is better suited for startups. With time, when you reach the threshold, it is best to go paid.
The most popular free apps right now are TIDAL – a music service app – and Bitmoji – an app that creates your personal emoji.
Let's see how Chipotle, a Mexican quick meal company, benefits from using the free pricing model for their app. This app lets users make their orders and pay for them quicker. By making the app free, Chipotle provided its users with a quick and easy solution that does not require additional payments. The choice of this model has brought success to the app. It's hard to say how many more burritos Chipotle has sold, but downloads of the ordering app had nearly reached 750,000.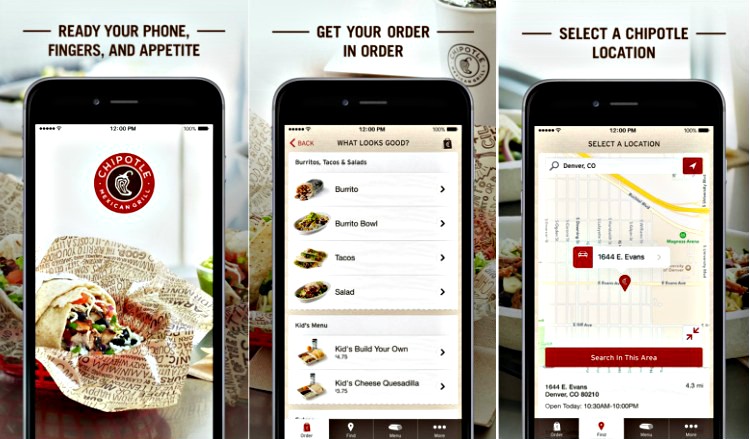 Now let's sum up pros and cons of the free pricing model.
Free pricing model

Pros
Cons
More downloads
No guaranteed revenue
Multiple monetization strategies
Ads distract users
Majority chooses this model
Requires higher engagement to generate revenue
Positive reviews more likely
Lower user loyalty
Lower user expectation
Freemium model
What's a freemium? It's a portmanteau word for 'free' and 'premium'. It's considered to be the most reasonable model to date because it does not require initial download payment. But if the users would like to install premium features, subscription or get the additional content, they have to pay. A model like this lets a user to experience a great app without paying and gives him the option of improving the app for additional payment, so they could get a deeper engagement.
You can use in-app purchase forms like:
Paid subscription: use it for magazine and newspapers.
Virtual currency: a great option for free games.
Unlock features: any additional valuable content can be priced.
Paid ad removal: an easy way to upgrade a user from a free version to a paid version.
Most of these apps provide users with engaging experiences, even if they didn't choose to pay. Apps like this are meant to be freemium from the beginning and are built to allow users to have meaningful experiences.
This particular pricing model is in style right now, but It is for you to use only if you know your numbers. Freemium model is an excellent marketing strategy only when an average income per user outperforms the equivalent marketing cost to attract paid customers.
This model requires developers to step up their game. It won't be easy to create a big amount of actually great in-app purchase features. Do not forget about upgrades, do not leave users with out-of-date content.
If you make almost all of the features paid, it can cause a user irritation. Be smart when choosing which features to price and which to leave free.
The best example of the use of this pricing model is NYTimes – Breaking Local, National & World News, that is free, but has an option of paid subscription, so they could get an actual profit besides the promotion.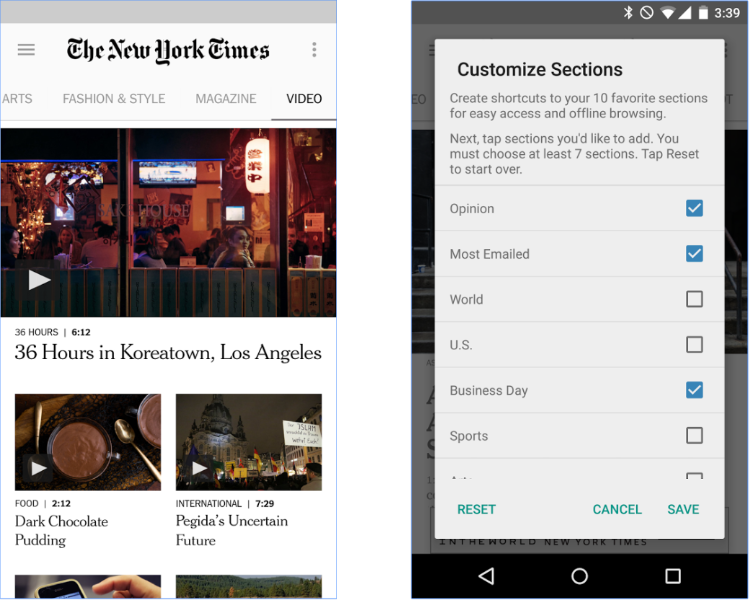 Now, let's sum up: the pros and cons of the freemium model
Freemium pricing model

Pros
Cons
More downloads
Burden on the app developers to alter how in-app purchases function
Multiple monetization strategies
Can cause a user irritation
Attracts much organic traffic to your app
Requires high engagement to generate revenue
Unending income stream
Upgrades need to be managed properly
Keeps the app fresh and engaging
Paid Model
A paid pricing model requires a user to pay just once in order to download an app. The app comes with complete functionality and all of the features in place. There are no additional payments or purchasing. This model targets the users who want a full app experience without in-app purchase.
Note:
This model has only one option for monetization. This means you should pay attention to your app marketing strategy to get revenue. Make sure that everything is top-notch: the app's title, icon, description, preview, screenshots.
Buying the app once is a common practice with most mobile apps. Do note, however, that experts of reputable mobile app development companies think it is the least efficient model. But for certain apps, the paid pricing model can still become a powerful tool.
One of the top 10 in the iTunes chart for paid apps is HotSchedules, a planning app that uses a paid pricing model and rocking it. HotSchedules provides users with excellent experience and valuable features, so it is perfectly reasonable to use a paid pricing model. Today the app has almost 1000000 downloads, this is a result of choosing the right pricing model for the app.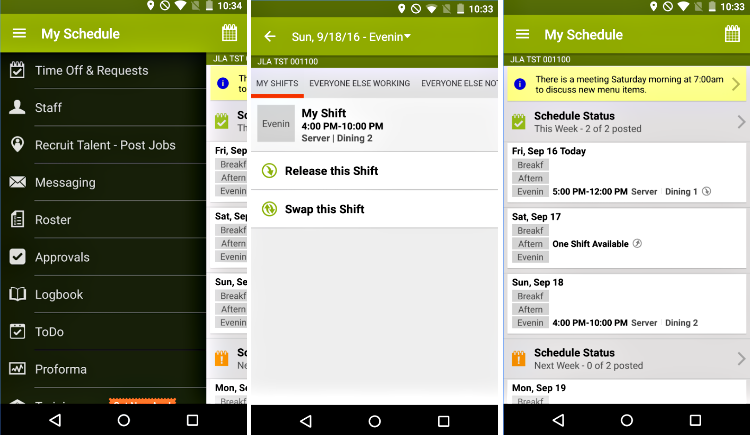 Paid pricing model

Pros
Cons
Immediate payment
Fewer app downloads
Established revenue stream
One monetization option
Users' commitment
Higher expectations
People are more likely to rate your app
Paidmium
Paidmium pricing model is a mixture of paid and freemium models. This model requires a user to pay for downloading an app and then s/he has an option to purchase additional features, content, or services.
Today padmium is not as popular and strong a strategy as others. But it has its own potential to unlock new revenue streams. This model can bring the actual profit to music apps, social networking, and navigation apps. Remember, you have to provide your user with additional features that are worth spending money on.
If you consider going paidmium, your app must have high-quality design, content, functionality and provide users with unique and engaging experience.
One example of the top Android store mobile app using the model is Ultimate Guitar Tabs & Chords, a mobile version of the world's largest catalog of guitar & ukulele chords, tabs and lyrics, available even offline. But here's the kicker: even though the pricing model requires payment to download and get additional features, this app has more than 1000000 downloads and the 4,6 review on Google Play.
This is a great illustration of how choosing the right pricing model can lead to an ultimate success story.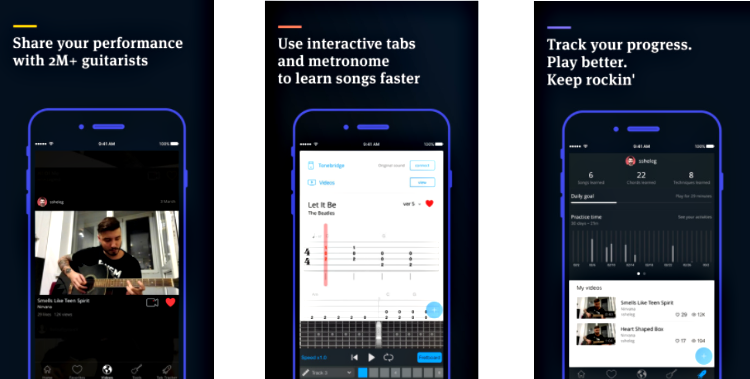 Paidmium pricing model

Pros
Cons
Immediate payment and consecutive payments
Fewer downloads
Revenue is not dependent on a user's interaction with the app
Requires extremely high-quality content
Users' commitment
High expectations
People are more likely to rate your app
Requires constant updates
Fascinating mobile app pricing statistics
Average prices for apps in the Apple App Store as of March 2017 (in U.S. dollars). The average app price in 2017 is $1.02. So in order to stay competitive, do not set your app's price much higher than that.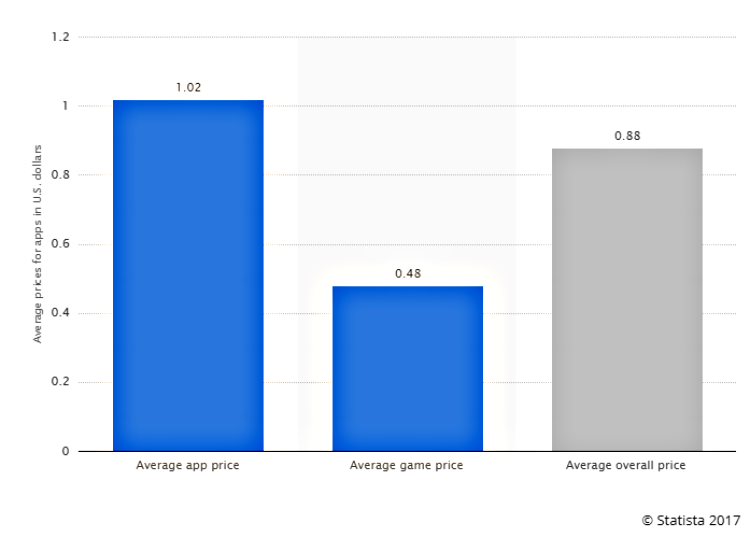 App store composition in the United States from January to September 2016, by the business model. In 2016, the revenue rate of freemium apps was 12%, compared to the 2% revenue from paid apps. You can see here how giving people a choice of what to pay for brings benefits to your business.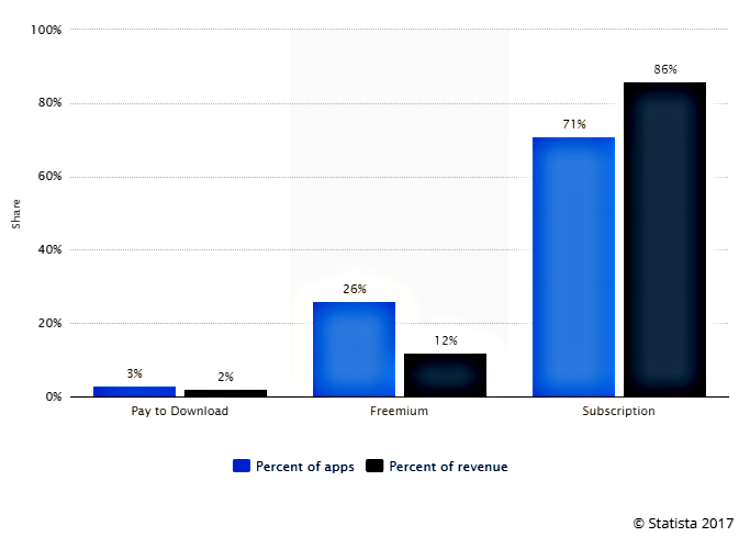 The number of paid mobile app downloads worldwide from 2011 to 2017 (in billions). Over this period, there have been 14,78 billion paid mobile app downloads. This indicates the growth of mobile app investment due to the increased use of mobile phones.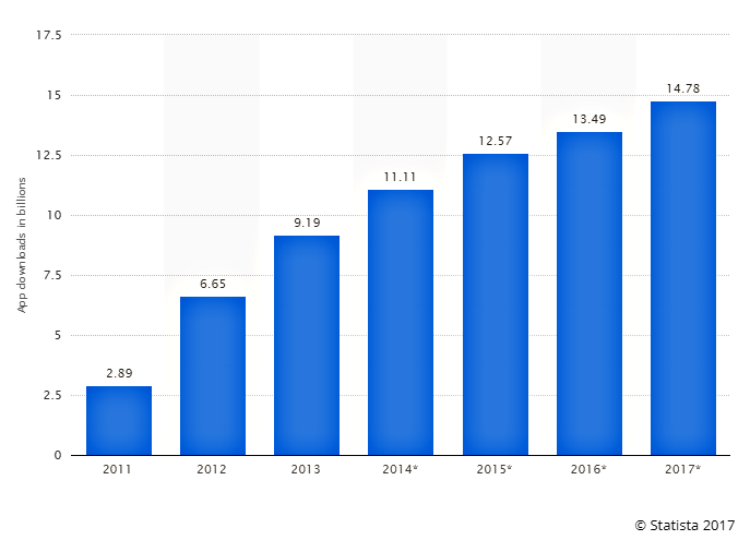 Only around 213,000 of the apps on Google Play Store are 'paid' as opposed to 2,475,000 that are 'free'. 12,6% of all apps are using a paid pricing model. As for the iTunes, 90% of all apps are free. So the most popular pricing model is still the free one, everyone loves freebies.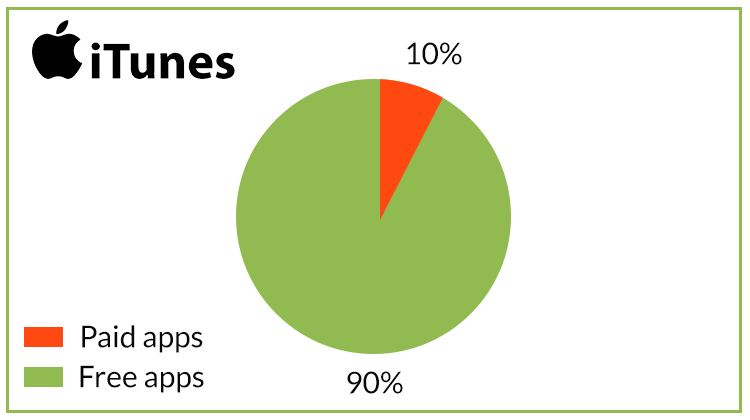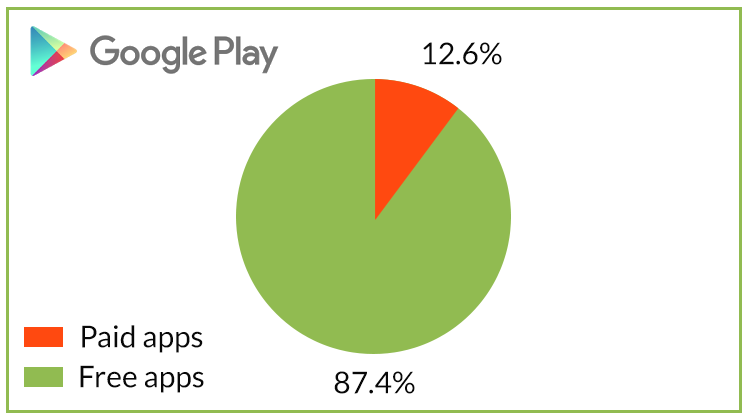 What is the best pricing strategy for your mobile app
Choosing a pricing model can be fairly time-consuming. Think carefully which pricing model for apps is the most effective for your business and your customers. Do not use a pricing model based on its popularity or your gut feeling. First, you need to go through all of the product development stages. To choose a pricing model that will be perfect for your business follow these steps:
Analyze and establish your app's purpose.
Determine your target audience. Is it a large user base or smaller niche market?
You should know the cost of creating the mobile app.
Understand what you need to do to make a profit or achieve your goals.
Analyze your competition. Determine if it's worth lowering a price to stand out from the crowd.
Know your 'true fans'
Knowing your potential users makes the choice of a pricing model less challenging. After all, as Steve Blank notes, customer development goes hand in hand with product development. When you nurture your 'fans' and update them on product development, you receive a precious feedback that helps you understand how they want to engage with your app.
In his book 'The Power of Titans', Tim Ferris mentions a formula called '1,000 True Fans' that can be summed up like so: to be a successful creator, you don't need millions of dollars or fans. All you need is 1,000 TRUE fans willing to pay for your creation. So engagement with your supporters will give you a clue which pricing model to choose.
When is it best to go 'paid'
You may have heard that a paid pricing model is the games niche, but it is not quite so. Users are willing to pay for an app that provides valuable functionality for a reasonable price – this can be a booking, travel, weather, or business app. People will judge your app on the basis of how much time it will save them. So paid apps are an excellent model for business.
Note:
This model should have a strong marketing strategy, provide users with unique content, features, and services.
So if you are in B2B e-commerce, producing medical or legal apps, for instance, this pricing model suits you perfectly.
When is it best to go 'free'
The free pricing model is the best option if you want to cover a large user base. To be quite honest, anyone can go free, it is just a matter of choice. You just need to know how to implement well-targeted ads into your app to actually get some profit.
Also, this pricing model is an option for you, if your app's purpose is to encourage and redirect users to a larger revenue generation platform. These apps include features like coupons or discount notices. It can provide users with information to encourage them to perform a required action outside the app. In this case, an app is part of marketing strategy for your business. So this way, the purpose of the app is not to generate revenue but to get users outside the app. Therefore, this type of app needs a free pricing model.
When is it best to go 'freemium'
The freemium pricing model implies that customers are willing to pay for especially valuable functionality and additional features, that your app's worth for a customer outweighs its price. Users usually want more storage, backup, or line items in freemium apps. It is the best option for apps that are rich in well-crafted features and additional content. But do work on how to fit this model with your app's purpose, which features should be free or paid for. Remember, that when users download your app for free, they also should have a good app experience.
Freemium is for you if:
you are in a highly competitive market;
people don't know they need your services yet;
with time, your app will become more valuable for the user.
When is it best to go 'paidmium'
Here's a hint: paidmium is not that popular today. Usually, it is an option for games with multiple features, like Minecraft. But it can also be a pricing model for businesses or brands that have a strong fan base and an incredible app marketing strategy.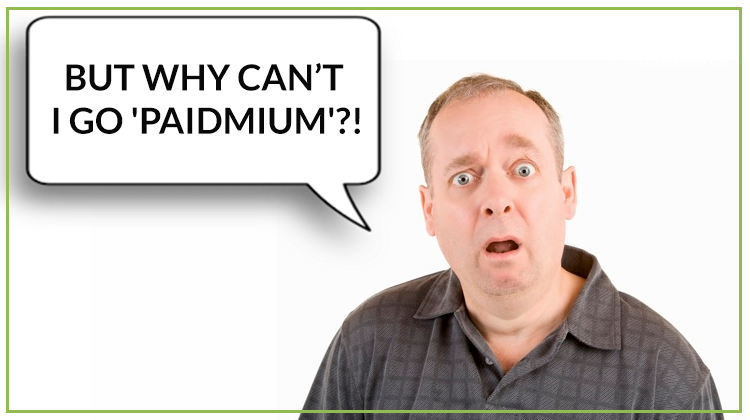 This pricing model is for you only if you 100% sure that your app doesn't have a lot of competitors and provides users with unique and meaningful experience. Don't rush into this model, just because it's supposed to bring you more money.
What should you charge
So let's say you have chosen a paid or paidmium pricing model. You might be wondering what's next? Now, you need to set the app's price. Don't get stressed out – we'll sort it out for you. Just read on – and you'll know how to price an app.
The first thing you should do on the road of figuring out your app's price is to analyze the market, find out who your competitors are, what they offer and for what price. You may simply outrun them by lowering a price just a bit. But don't sell yourself short. If your app's more advanced and has way much more to offer, you should charge a reasonable price.
Keep in mind that by making a cost of your app higher, you are raising the bar of user expectation. If your app doesn't live up to these expectations, you will lose trust. Users usually expect their apps to be free or priced at $0.99.
Sure, today's market is full of apps costing $2.99 to $4.99, but those have excellent features and UX, so users won't be disappointed.
Understandably, you've put a lot of work and money into your app, and want it to be priced around $4.99. Take my advice here: don't do it if you don't want users to HATE your app. The app launch shouldn't be higher than $1.99. This way you'll attract due attention to your app. 'Launch pricing' always works well: users want a good bargain and you give it to them. After the launch, you can charge a higher price, but do warn your users that you'll do so. Include it in your marketing strategy and promote the fact that they can get a better deal during a specific period of time.
Special discounts are always welcome. Remember that holidays are intended for something, and you can get a big profit out of it. You can put the app on sale during special times of the year, people are always looking for discounts. Going from $4.99 to $1.99 will give your app a needed boost.
The bottom line?
If you want your app to sell, its price has to MATCH its features and content.
A bonus tip: how to raise money for app development
Even if your business is tight with a development budget, there is still a way. When startups have difficulties finding investors, they go to crowdfunding platforms. Crowdfunding works wonders! Pitch to your fans to finance your product. Today there are about 2,000 different crowdfunding platforms worldwide. Some of them are designed for specific fields like science experiments, bands, or documentaries. All of them have different requirements and funding models.
The most popular crowdfunding platform is Kickstarter. A successful Kickstarter project in average has 241 funders.
Let's see who tried crowdfunding for mobile apps and succeeded. Here is a story of Matt Kepnes at TripSaver.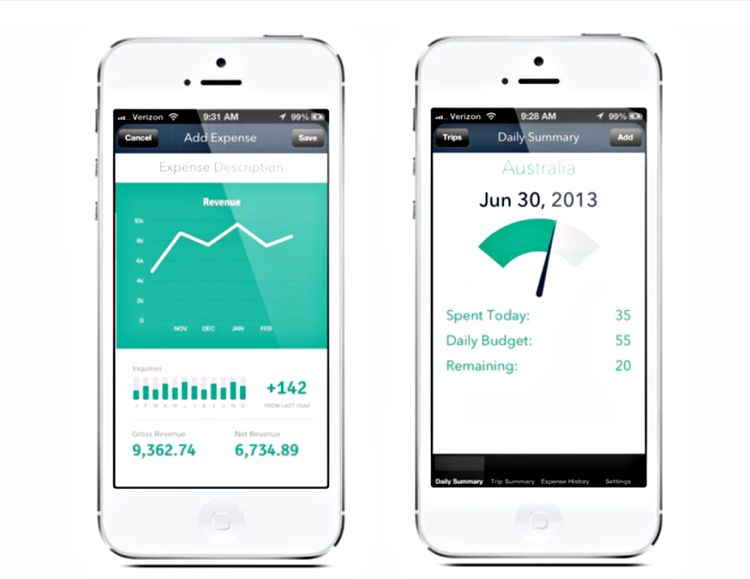 Matt is a travel blogger and the author of How to Travel the World on $50 a Day. He's known for being a travel budget expert. Throughout his entire career, he is always asked a question, 'How to budget for travel around the world'. So as a proof of a pudding for all his readers and fans, he decided to create an app that will calculate the travel cost and budget. To raise money for the app, Matt chose a crowdfunding platform Kickstarter. You can check out his campaign here.
To develop TripSaver, he needed $8,000 in the end of his campaign $27,669 were raised. looking at the results, we can say it was an extremely successful campaign.
Conclusion
Clearly, a proper pricing model can do wonders to an app and your business. And yes, choosing a pricing model for apps and actually pricing them is extremely hard and requires a lot of effort, analysis, and experience. But if you do it right, be sure, your business will thrive!
We hope, these tips will help you make the best of decisions.