Gone are the days when homeowning was a norm. Rent is the new sexy. Real estate is exploring Space as a Service.
The ballooning of rental demand made proptech front and center of investment. Following Airbnb and Wework success, property owners are seriously rethinking profitability. Global property management software market is expected to hit $12.89 bn by 2025. In the US alone, the property management industry presently totals over 270,000 businesses.
So what is management software for real estate and how to build it? Let's find out.
Use the plan to learn how to create your own property management application.
What is property management software
If you ever ticked off property management checklists, you'll know what it's like.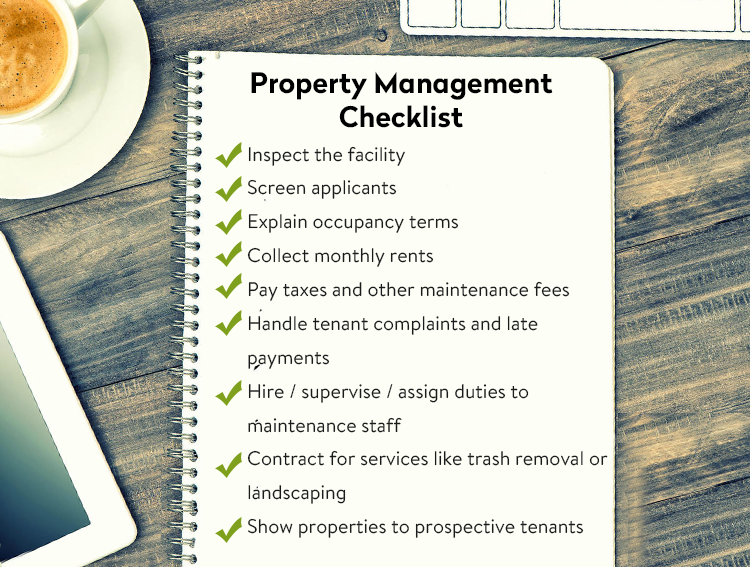 In the heating-up rental market, property managers still meticulously create step-by-step playbooks and standardized processes for everything – on paper! What if I told you that the answer to the bottlenecks, grumpy customers, and mad investors is simple: software for property management?
Property management software helps automate and track back-office operations, property-related functions, and finances. It streamlines owner-tenant-property-manager communication and provides a unified channel of interaction.
PMS solutions are designed for various property types:
Rental property management software – for short-term and long-term rentals
Residential / apartment management software – for apartment buildings, houses, single-family, and multiple-unit properties
HOA & condominium management software – for condos, townhouses, co-op, and HOA property
Commercial property management software – for office buildings and retail sites
Industrial property management software – for offices, warehouses, logistics facilities, and industrial properties
A property management system makes RE management a cinch
With a property management system (PMS), anything – from rent and vacancy tracking to contract and insurance management – turns into a well-oiled machine. Everyone's happy. Profits rocket.
The PMS core operations aim at convenience, customer satisfaction, and ROI:
Online rent payments
Maintenance request handling
Property status management
Other functionality provides desirable extensions for all groups of customers:
Report generation
Analytics & tracking
Property marketing and leasing
Customer relationship management
Owner tools
CAM recovery
IoT, digital key, access control, e-signature.
On top of that, there are business-specific functions determined by the character of your property, business size, target audience, and industry standards.
A PMS takes care of profitability and customer experience
The beauty of a PMS is in how it makes familiar functions shine with new colors:
Real-time access to information
Effective communications
Quick property inspections
Ease of administration
Security of sensitive data
Better tenant retention
Simple backup and recovery
Predictive analytics and big data access
So let's take a closer look at some RE management solutions on the market.
A close-up on property management software ecosystem
A single glance is enough to see how digital property management has evolved into a vendor ecosystem of various tools, with round-the-clock support, ubiquitous access, and handy functions:
Applicant screening (AppFolio, Yardi, OnSite) helps find qualified residents. Generate an easy-to-read summary of important data as well as the FICO credit score. Access criminal history via a nationwide criminal search.
Customer (tenant – owner) relationship management (CRM) (Buildium, Property Solutions, Leasehawk) focuses on financial reporting. These apps offer customizable rental applications, tenant screening, lease tracking, automated rent collection, and other handy features including a full general accounting ledger.
Web-based portals and marketing apps (Zillow.com, Realpage, Rentbits) assist in lead generation and provide easy tools for real estate website design. Digital marketing is today's #1 source of leads. It's vital to keep all the data up-to-date: the inventory, referrals, prospective sales, and purchases.
Internet property listings (Trulia, Apartments.com, Airbnb) connect renters with tenants and buyers with sellers faster. There are various models out there. HutHunt, for one, allows not only rentals search but a roommate search as well. A safe, friendly, and social environment for apartment seekers who love collaboration.
Short-term rentals management (Guesty, Kigo, Airsorted) is particularly challenging and asks for efficiency throughout the entire process – from screening potential candidates to payments. Whether you're subletting or searching for a holiday home, a seamless experience is a must.
Virtual tour software keeps the leads engaged and prompts them to make decisions by taking them on virtual tours. Property managers and homeowners use it to create, upload, and regularly update the photos and videos of property for sale or rent.
Contract software (Gatekeeper, Contract Advantage) manages the legal aspect of interaction and stores contract data. Despite being long and complex, much of the legalities can be templated and automated. The software streamlines for-sale and lease contract generation.
Revenue management (Rainmarket, Sphere.com) predicts the behavior of each customer segment and optimizes product availability and price to maximize revenue growth. Revenue Management (RM) has been successfully applied in airfare and hotel booking but is relatively new in the apartment rental industry.
Spend management (BuyersAccess, Avidxchange) may have a significant impact on a company's profitability in the age of new business models (e.g., coworking space management). It's mainly about going paperless as well as centralizing, and strengthening the internal control.
Utility billing and energy management apps (Conservice, NWP) serve various groups: help utility and energy managers gather utility bills and usage data from various sources; large businesses analyze consumption by building, identify opportunities to reduce costs and drive overall energy efficiency and sustainability goals.
Payments software (PayLease, PayYourRent) is one of the core functions that streamlines the rent payment/collection process, directly impacting profitability.
Accounting apps (Intuit, MRI) allow real estate agents, brokerage firms, landlords and property investors keep track of their business finances.
Maintenance and lease management software (RentManager, RenTec) tracks lease details to effectively manage critical dates, financial obligations, and other information for real estate. It also keeps track of maintenance issues, work order history, and helps coordinate contractors' work.
Residential community systems (I-Neighbour, Nextdoor, HOA app) are the next-gen apps enabling secure access and interaction among condo, co-op, and HOA residents. These apps widely employ IoT technology for security, marketing, etc.
Integrated workplace management systems (MPulse, OfficeSpace) help optimize the use of workplace resources, including the management of a company's real estate portfolio, infrastructure and facilities assets.
All-in-one solutions (AppFolio, Propertyware, Yardi) assist in the end-to-end process. They comprise features like owner and renter portals, applications and leases, rent payments, built-in tenant screening, maintenance requests, mobile inspections, bulk text messaging, accounting, reporting, and a user-friendly mobile app.
Real estate software development caters to the needs of various users: SME to large enterprise, affordable to luxury, local to foreign. But no matter how varied or uniform your portfolio, finding the right fit is not easy, and not just a matter of time and cost.
Why build your own property management software
Starting with an off-the-rack solution isn't that bad. But as your portfolio grows, you'll consider getting into property management software development to save yourself from these:
No overhead costs. Key players (AppFolio, Propertyware, Buildium) cost a bit too high. On top of the regular payments, expect hidden fees, like upgrade or maintenance costs, licensing fees, and per-seat costs, eating up your profitability.
Right features and UX. With turnkey solutions, you end up paying for what you'd never use rather than for essentials. And you can never expect a 100% fit. The entire user journey and taxonomy may be different in the changing business environment.
Evolution and scalability. A ready-made system does not grow at the same pace or in the same direction you want. So the future enhancements may not align with your business needs. You can't even expect the system to be there in the future.
Support for languages and currencies. Your property location may require specific languages and currencies that turnkey solutions don't support.
Forward compatibility. Many of the PMS's are legacy software, not complying with new standards. They use outdated technologies and architecture methods, which makes it impossible to integrate modern services and APIs.
Independence. When your system depends on 3rd-party support, you have limited customization options. A SaaS platform may change its infrastructure requirements and your business will no longer comply.
Owning a bespoke product, however simple yet tailored to your needs, gives you unlimited freedom, competitive advantage, and confidence in the future.
How to create custom software for property management
Understanding your business needs is a great head start. And aligning this business vision with technological reality is the next big win. Let's look into these basic concepts of property management software development.
Property management software architecture
Software architecture determines if your product can be extended and customized in the future. Real estate software development is not an exception here. A quality off-the-shelf solution is packed with features and adds new ones easily. How do they do it?
A RE software architecture is a three-tiered cake, with a user interface, application layer, and a database.
User interface
It has all the user-facing features that you can see in the browser. Users interact with your app through UI. The more intuitive the design, the better to use it, the happier are the users.
Application layer
That's the most sophisticated part of the software as it contains the app's logic. It's crucial to keep it separated from other layers. You may want to use microservices architecture and keep separate containers for workflow, calculating balances and accruals, managing permissions, creating reports, recording bills and payments, etc. If your property management system has an API to send and receive data from external systems, that also runs in this layer.
Database
It's where your data are stored. The application layer sends calls to read or write the data. All property management systems have a database, mainly SQL, or MySQL, which is an open-source relational database.
RE management system workflow
What is the property management process like? Ever since a would-be tenant lands on your listings website, the cycle starts:
Lead management: a lead comes to the site to browse properties and send a lease application
Tenant application: the applicant gets screened and a decision is made to approve or reject the application
Lease signing: in case of approval, they are contacted, shown around, and the lease is signed: an applicant becomes a tenant
Tenant operations: the tenant pays the rent, files maintenance complaints, and interacts with the manager and other tenants over various issues
Lease ending: the lease ends and the regular procedures take place
Turnover: turnover is calculated and end-of-year reporting done
Each of these steps breaks down into an algorithm of its own.

Basic software features for property management
The core functionality of real estate management software includes these modules:
Electronic rent collection
In-app payments reduce processing costs and allow for increased tenant convenience through electronic and automatic rent payments. Tenants can view account balances, make payments online, through the app, scan cheques, receive receipts. Managers get instant notifications.
Accounting
Manage the general ledger, accounts payable and rent payments. Bank reconciliation, financial reports generation. Attach photos of invoices and receipts to digital expenses.
Tenant & lease tracking
Assist throughout the leasing process, including tenant screening, move-in / move-out management, and rent and utility payment collections. Late fee tracking and automated reminders.
Budgeting & forecasting
Develop accurate operating budgets and reports and forecast future costs and values, as well as account for consumer price index (CPI) changes, inflation and market rates.
Maintenance reporting and tracking
Track, create and view service requests. Submit and track work orders from employees or renters and assign tasks to maintenance workers. Photo uploads would help diagnose the problem faster. Increase productivity of the maintenance staff with task reporting, time tracking, and digital signature verification.
Applicant/Tenant portal
For tenants to conveniently pay rent and fees online, view tenancy details, outstanding charges and the status of their lease, get rental receipts, submit maintenance requests, and have a real-time communication channel. Applicants can apply and digitally sign lease and renewal documents 24/7.
Other features are trending too and provide useful extensions.
Nice-to-have features for real estate management software
Of course, the core features are indispensable. But the beauty of your system is in the extensions that make your business thrive. Here are some insights into what your RE management software may be lacking.
Owner-facing features
Owner portal. Access to real-time information on property. Property owners often pay a monthly mortgage, so viewing monthly and year-end statements, reserves, and current charges wherever whenever will make them happy.
Investment management. Property management solutions include tracking existing investments, handling disbursements, and even identifying prospective investors.
Virtual post office. No need to print letters. Simply create any communication form and send it to your app to be posted to wherever you want. This feature saves a lot of time for you and your staff and also cuts down the cost for printers and mail.
Tenant-facing features
Paperless document management. Allows users to easily store and retrieve documents within any Ownership, Property, Tenancy, or Creditor profile. Drag and drop to upload, tag, and manage various document types.
Automated processing of package delivery and storage. Digital logs for incoming and outgoing packages are made available online. Recipients get instant notifications whenever packages are ready for pick-up.
Smart property. A feature that bridges the gap between software for property management and smart devices. This intelligent piece allows hardware such as thermostats, lights, locks, and water sensors from multiple units to be connected to a central hub.
Manager (admin)-facing features
Multi-calendar. A complete view of all your reservations from all of your channels, in one place.
Universal communication channels integration. Mail, SMS, chat, VoIP. Stay on top of your communications. Automate sending messages to tenants' emails, so nothing goes unnoticed. Integrate SMS, in-app chat, create groups and send bulk messages. Make in-app calls or record a message and send it to all your contacts, saving your time. View communication history in a single tab.
Workflow management. Integrating workflow management tools gives your PMS a competitive advantage. Tailored specifically for your business, it eliminates the hassle of juggling multiple tools and switching to and from your virtual working environment. Design your own workflow logic and streamline communication and work coordination. Turn the checklists into step-by-step algorithms and tick away.
Property listings site management. Site admin uses the tools to publish news and maintain the listings, manage various categories of users and properties, add and update property descriptions and features, payment gateways, generate ad campaigns.
Lead-to-lease conversion. Shorten the lead-to-lease journey with online applications, scheduled online tours, and automatic reminders to follow-up with the prospects who haven't signed.
Dynamic pricing. Every property manager wants to know the Goldilocks zone of pricing. Luckily, it's no longer tedious manual research. Dynamic pricing has been the standard in the travel and hospitality industry, airlines, rideshare, and beyond. Now with the surge of rental demand, a competitive rental rate is your life-saver. And the technology is already in place with tools like Beyond Pricing, Kigo, Hostaway, Pricelabs, Everbooked, or Wheelhouse.
Channel manager. Automatically broadcast your property inventory to multiple channels, and keep all of the information in 'sync' between the channels. This way, when a booking is made at one channel, the inventory is reduced across all of your channels. This 'sync' allows you to market all your rooms to every connected channel and prevent overbookings.
Choosing a software development company
Your vendor is like your life partner who you trust entirely. That's why picking a software development company is a long and painstaking process. Consider how these align with your project goals:
Expertise and experience. You're looking for a company that specializes in a certain domain and technology stack. They need to have a proven record of building a similar product. Their portfolio, social media presence, customer testimonials, and Clutch recommendations help a lot.
Communications and workflow management. Understand the level of English proficiency. FYI, Ukrainian IT companies incentivize English learning. Inquire on communication channels and workflow management tools.
Culture fit, location, time zones. The success of your project hinges on how easily you can find common ground with your remote team. Is it safe to travel? Do you need a visa? What's the political and social climate?
Cost, rates, pricing models. Common sense tells us the happy mean is the best, and software projects are no exception. Even though it's tempting to go after the cheapest quote, the ultimate pay may be well off the ballpark. Make sure you choose a fitting pricing model for your project – Fixed Price, Time and Material, or Cost Plus – and understand the cost breakdown.
Transparency and attitude. Good working conditions and overall employee satisfaction contribute to work ethics. How well the company treats the employees shouldn't be an unknown entity.
How to develop the next-gen property management application
Software doesn't last forever. Going into the real estate management software development is only worthwhile if you anticipate future demand. And how can you make better decisions if not by knowing real estate property technology trends? Here's some food for thought.
Bet on innovative business models
Explore the grey area. New co-working and co-living concepts blur the boundaries between office space, home, and vacation rentals. That asks for new UVPs, revenue streams, partnerships, and tech solutions.
Traditional office space models shift their focus on the amenities, sleek lobbies, tech services. Connected boutique offices cater to the needs of tech-savvy globe-trotters who are used to working on the go. Traveling and co-living are becoming personalized and experience-oriented.
To gain a competitive edge, landlords are opening up to fintech/insurtech solutions like replacing security deposits with surety bonds to make tenants' lives easier.
Build ecosystems of services
Unicorns like Airbnb, WeWork, HomeAway thrive alongside an ecosystem of other businesses and services that make money renting out homes, cleaning and priming the properties, creating neat listings, and providing unforgettable local experiences. New tech solutions will provide smart integrations of the entire ecosystem and useful tools – from dynamic pricing tools to noise monitoring technology, to keyless entry solutions.
Employ AI, big data, business intelligence
Artificial intelligence excels at detecting patterns. Property management has multiple areas of AI application: from recommendation engines and IVAs to data analysis and security enhancement. Do you want to forecast wear and tear of residential plumbing and reduce maintenance costs by harnessing big data and predictive analytics? Or enhance conversion via dynamic pricing tools? Big data are dubbed the new oil. But to make it into business intelligence, you need to gracefully integrate all the channels and consider data streaming capabilities.
Consider blockchain
It won't be long before blockchain in real estate becomes a new standard. Cybersecurity concerns invite new solutions. Blockchain-backed smart contracts are potent in handling public record errors, illegal actions, will-related problems, forgeries, and property ownership transfers. A number of startups are already exploring blockchain in property management. The future PMS may well evolve into a blockchain-powered ecosystem that develops and manages entire operations for the real estate industry.
To conclude
Why build property management software here and now? The reasons abound. Because the automation and efficiency of a tailored solution will drive profitability. Since proptech is startup-friendly, with a great opportunity for investment. Because you have an innovative business model that needs testing. Whatever are your motives, we can help you make it better.
How much does it cost to build a property management app with CodeTiburon?